In Bonaire, you have freehold land and long lease land. Just under half of the habitable area consists of long lease land, so an important part. Long lease land is usually issued by the government for a period of 60 years. After that, a request can be made for an extension. The leasehold issue (or renewal) must go through the notary. The person holding the Right of Leasehold pays a canon annually. For a 10,765 sq.ft (1,000 m2), you should roughly expect an annual canon of about $750.00. In addition, land tax or property tax must also be paid annually, just as with owned land.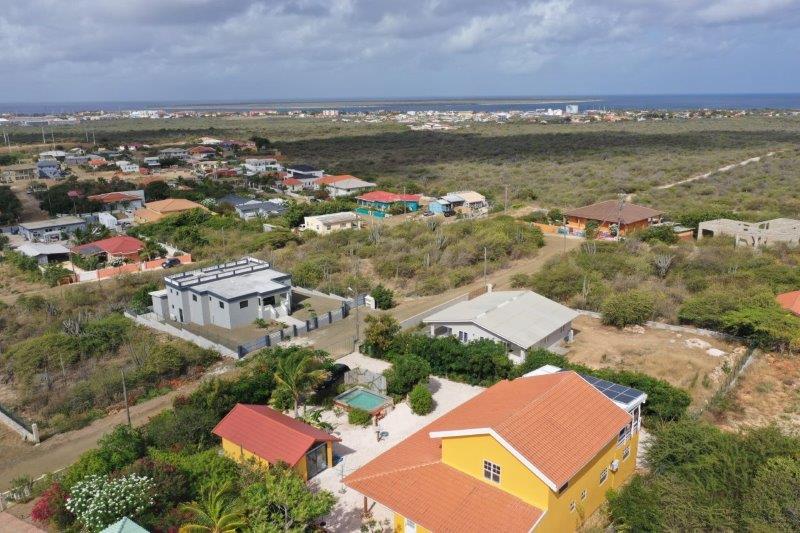 How do I get a plot of long lease land?
Long lease land is only issued to adult residents of Bonaire who do not own any other real estate. To be considered for a leasehold parcel for residential development, the applicant must complete the application form below and submit it to the Directie R&O, accompanied by:
1. Copy of ID
2. Statement of Residence (Department of Civil Affairs).
3. Proof of payment of dues of US$ 56 (Department of Civil Affairs).
4. Copy paycheck
There is a long waiting list for leasehold plots and not many available. Other conditions apply for commercial plots. More information can also be found on the OLB website.
Selling property on long lease
Until June 2020, long lease land, both built and undeveloped, could be sold. The condition was that there was a wind and watertight building on it. Nowadays, approval is required for the sale of a house on long lease land. It is then tested whether the building has been built in accordance with the building permit. It is also important that the building be wind and watertight. The property cannot be sold without this permission.
Please note that it may take 2 to 3 months for permission to be granted.
What if you disagree with the leasehold note
If you do not agree with the leasehold invoice, you can submit a complaint to the Finance Department of the local government Bonaire (OLB).
You can submit your written complaint with attachments to the OLB desk at Kaya Amsterdam or by emailing the complaint to belasting-olb@bonairegov.com
Harbourtown Real Estate can help you!
If you sell your home through Harbourtown Real Estate, applying for approval for the sale of a property on long lease land is part of our service. As long as the approval has not yet been issued, we always put the issuance of the approval in the purchase agreement as a resolutive condition in a sale (read more about this). If you sell your home yourself or if you want to be sure to request permission in advance, you can also contact us. We can take care of that for you, but we also have a sample letter available that you can use (free of charge). If you would like more information or to contact us, please use the

contact form

or send an email to
info@harbourtownbonaire.com
.
Your specialist in Real Estate!
Our real estate agent on Bonaire is happy to help you find your dream home or perhaps the right piece of land on which you can build your own villa. But we are also happy to assist you with the sale or rental of your home. Since 1989, Harbourtown Real Estate has been the place to be to help you realize your housing needs.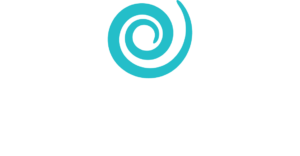 Kaya Sirena

Price $ 429,000 + $ 34,320 (8% ABB/Sales Tax) = $ 463.320 (no 5% turnover tax).Detached villa with 3 bedrooms and 2 bathrooms.

$463,320

2 Kaya Begonia

Very spacious house under construction, located at the beginning of Rincon.

$515,000

7 Kaya Turkesa

Small-scale resort with 6 rentable units in a beautiful location.

$1,070,000

2 Kaya Tambu

Commercial complex with 7 residential units, easy to expand to a minimum of 13 residential units.

$1,800,000

37 EEG Boulevard

Opposite Bachelors Beach and near the many dive sites, windsurf and kitesurf locations is the new holiday resort Bloozz Resort Bon

$265,000

20 Kaya LD Gerharts

Modern apartment in the heart of Kralendijk with sea views.

$777,000

8 Sabadeco Crown Park

Privately owned building lot of 9,042 sq.ft (840 m2), located on the cul-de-sac in the Sabadeco Crown Park neighborhood.

$197,400

7 Crown Park

Villa built in 2023 with 5 bedrooms, 4 bathrooms and a spacious swimming pool in the luxurious residential area of ​​Sabadeco.

$787,000
Also read our other blogs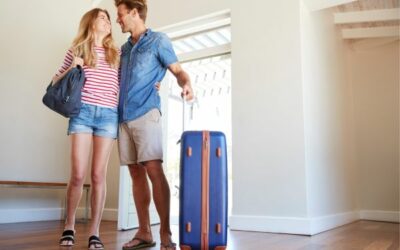 Vacation rental, or short-term rental, is not allowed everywhere on Bonaire. The Ruimtelijk Ontwikkelingsplan Bonaire...
read more
Kaya L.D. Gerharts 20, Kralendijk
Bonaire - Dutch Caribbean
Phone (Bonaire): +599 717 5539
Phone (Netherlands): +31 (0) 85 888 0508

Business hours: 8:30AM - 5:30PM
Closed on: Saturday and Sunday