Calculate your buyers costs at the notary
Finding out how much the costs for purchasing real estate on Bonaire requires a lot of knowledge. This calculator will help you to calculate your exact buyers costs.
The above calculation is based on the values entered by you. This information has been compiled as carefully as posible. You should take into account that there may be additional costs, such as investigations, including Personal Records Database (in Dutch: BRP), inspection of bankruptcy registry, Chamber of Commerce extracts, but also powers of attorney and extra bank charges. No rights can be derived from this calculation.
The buyers costs on Bonaire consist of:
Transfer tax 5% or ABB 8%

. For newly built houses you have to pay 8% ABB. For other transactions there are 5% transfer tax. The basis is the market value (usually the selling price). No transfer tax has to be paid on the value of the movable property.

Notarial Fees

. These notary fees consist of a legal fee deed of conveyance, increased by 8.50% office costs and 6% ABB on this whole. In special cases there may be additional costs, such as investigations, including BRP, Chamber of Commerce extracts, inspection of the bankruptcy register, but also powers of attorney and bank charges.
The costs for the

land register

consist of registration in the register. This cost is $345.00 for the first $75,000.00 and $5.00 for every $1,000.00 more. In special cases the costs may be higher. Your civil-law notary can tell you more about this prior to a legal delivery. The maximum tariff is $ 2,195.00

Mortgage costs

. If a mortgage is established on a property, a mortgage deed is required. Additional costs consist of legal fee for the deed of mortgange. For the land register the cadastral fees for the deed of mortgage are $ 345.00 for the first $ 100,00.00 and $5.00 for every $1,000.00 (or part) more. The maximum tariff is $ 2,195.00.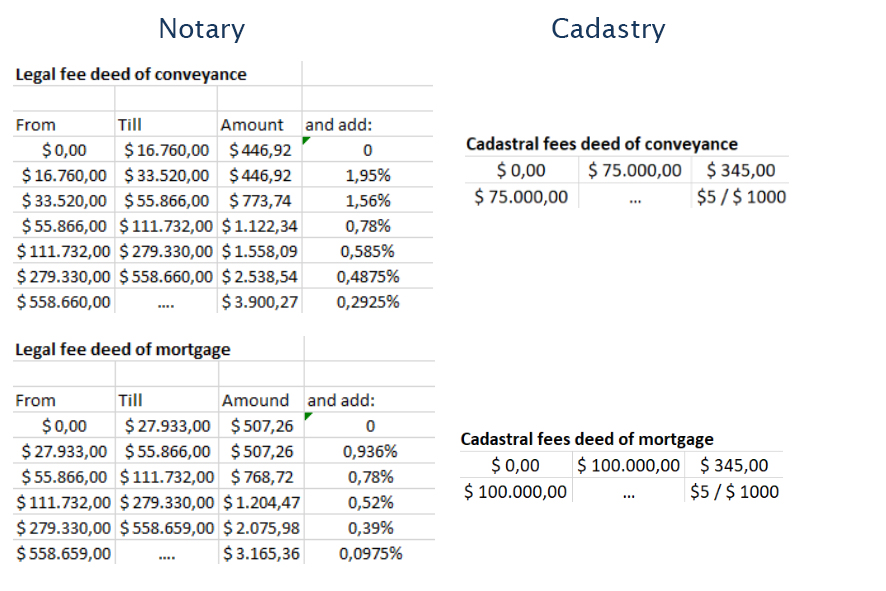 The calculation of the fee of the Deed of Delivery is a complicated calculation, determined by the Joint Court of Justice. The amounts are derived from the Antillean guilder ($1 = NaF 1,79). For example, the base rate of $446.92 applies to the first NaF 30,000.00 hence the "special" amounts below, starting with $16,760.00. If desired, you can calculate the amounts using the table above.
If you have any questions about the calculation, don't hesitate to contact Harbourtown Real Estate. Use the contact form or send an email to info@harbourtownbonaire.com.
Your specialist in Real Estate!
Our real estate agent on Bonaire is happy to help you find your dream home or perhaps the right piece of land on which you can build your own villa. But we are also happy to assist you with the sale or rental of your home. Since 1989, Harbourtown Real Estate has been the place to be to help you realize your housing needs.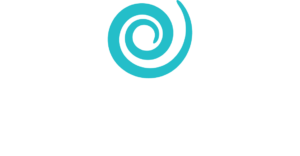 Kaya Sirena

Price $ 429,000 + $ 34,320 (8% ABB/Sales Tax) = $ 463.320 (no 5% turnover tax).Detached villa with 3 bedrooms and 2 bathrooms.

$463,320

2 Kaya Begonia

Very spacious house under construction, located at the beginning of Rincon.

$515,000

7 Kaya Turkesa

Small-scale resort with 6 rentable units in a beautiful location.

$1,070,000

2 Kaya Tambu

Commercial complex with 7 residential units, easy to expand to a minimum of 13 residential units.

$1,800,000

37 EEG Boulevard

Opposite Bachelors Beach and near the many dive sites, windsurf and kitesurf locations is the new holiday resort Bloozz Resort Bon

$265,000

20 Kaya LD Gerharts

Modern apartment in the heart of Kralendijk with sea views.

$777,000

8 Sabadeco Crown Park

Privately owned building lot of 9,042 sq.ft (840 m2), located on the cul-de-sac in the Sabadeco Crown Park neighborhood.

$197,400

7 Crown Park

Villa built in 2023 with 5 bedrooms, 4 bathrooms and a spacious swimming pool in the luxurious residential area of ​​Sabadeco.

$787,000
Also read our other blogs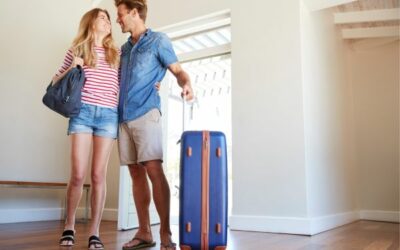 Vacation rental, or short-term rental, is not allowed everywhere on Bonaire. The Ruimtelijk Ontwikkelingsplan Bonaire...
read more
Kaya L.D. Gerharts 20, Kralendijk
Bonaire - Dutch Caribbean
Phone (Bonaire): +599 717 5539
Phone (Netherlands): +31 (0) 85 888 0508

Business hours: 8:30AM - 5:30PM
Closed on: Saturday and Sunday