Harbourtown Real Estate is your specialist on Bonaire
Are you looking for a house for sale? Our real estate agents on Bonaire are happy to help you find your dream house or the right piece of land on which you can build your own villa. Our experienced team can also assist you with the sale or rental of your house. Since 1989, Harbourtown Real Estate has been the place to be to help you realize your housing needs.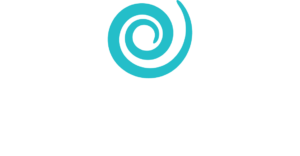 71 Kaya Krisolito

Beautiful lot freehold land of 9,902 sq.

$230,000

7 Kaya Turkesa

Small-scale resort with 6 rentable units in a beautiful location.

$1,195,000

3 Sabadeco Crown Court

This fashionable and stylish villa with pool and phenomenal views, located in Sabadeco Crown Court, could soon be yours! There is

$1,650,000

40 Kaya Theresa F Ilario

Unique object to properly invest your assets.

$1,400,000

82 Julio A. Abraham Boulevard

Caribbean Court is centrally located next to the main entrance of Plaza Resort Van der Valk and is located on the lagoon, from whe

$185,000

60 Punt Vierkant

This elegant 5 bedroom & 3½ bathroom villa has a large swimming pool and is located in the desirable Punt Vierkant area.

$1,100,000

Kaya Sirena

Lot freehold land on the new complex Sirena Residence.

$242,880

Kaya Sirena

Lot freehold land on the new complex Sirena Residence.

$187,920
Would you like to sell your apartment, luxury villa or house. We can estimate the right asking price.
We offer you a free valuation when we are allowed to offer your house for sale.
No plans to sell your house but would you like to have a valuation drawn up for other purposes?
You can also contact us for this!
Interested in long term rental? We have houses and apartments for rent with a minimum stay of 6 weeks.
We offer properties in various neighborhoods, such as Sabadeco, Santa Barbara, Belnem, Kralendijk and Nikiboko, for medium and long-term rental.
But we also offer various villas and apartments for the short term. So if you are looking for a suitable stay for an unforgettable holiday on Bonaire, we are happy to help you with this!
We have a range of commercial properties, such as retail spaces, hotels and other commercial properties for sale or for rent.
Are you thinking of starting your own Bed & Breakfast or hostel, or a garage or shop to start your business, your realtor at Harbourtown Real Estate can help you. Take a look at our site for all the offers!
We promise to provide exceptional customer service and unparalleled advice, ensuring that you have made the right decisions when working with us.
We also have homes for sale that have been built on leasehold land. To become the owner of this property, approval by the DROB is required.
Harbourtown Real Estate already requests this in advance, so that the permit has already been received and the sale will go much faster!
Our team at Harbourtown Real Estate can support you in your search all over the island for the best property to buy.
We will help you determine exactly what you need at the price you can afford, finding the right property and guiding you through the process – to closing and beyond.
So if you are looking for your dream home but you are not that well known on Bonaire, do not hesitate to contact us because we will go the extra mile for you so that we can make your search successful.
Business hours: 8:30AM - 5:30PM
Closed on: Saturday and Sunday