Want to sell your home or put up your lot for sale in Bonaire? Then you have come to the right place at Harbourtown Real Estate. Our real estate agency was founded in 1989 and a team of experienced real estate agents ensures that the sale of your property runs easy and smoothly.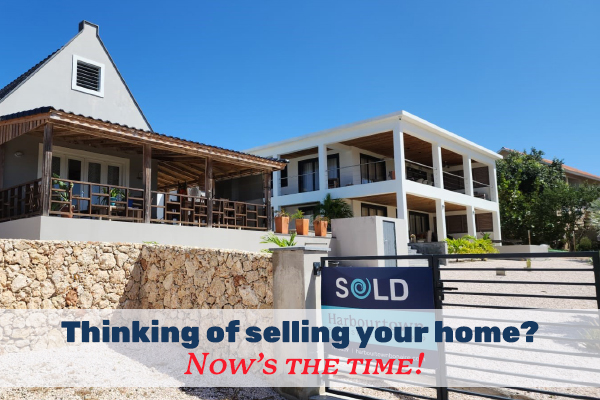 Ten good reasons to choose Harbourtown Real Estate to sell your home:
1. Sale price
The first step when you want to sell your home is usually to see what your property is worth. Harbourtown Real Estate's sales agent will visit you with no obligation to provide a realistic value. They know Bonaire like the back of their hand and are aware of the current sales prices of comparable homes. Based on the valuation or appraisal report, you and your sales agent determine the selling price. Get good advice on this. By setting the asking price too high in the market, you may scare off potential buyers. You may know that there is still room for negotiation, but the potential buyer does not know that. An asking price that is too low is of course also undesirable. Your real estate agent from Harbourtown Real Estate will also give you sales prices of reference objects, houses that may fall into the same search area as your home for future buyers. Based on that, you can then determine the best selling price for your house together.
2. Getting ready to sell your home
It is important to leave the best possible first impression when you want to sell your home. Not only for the photos, but also to stand out in real life, it is important that repairs have been made. Your real estate agent from Harbourtown Real Estate will advise you what is important. Also consider:
# tidy
# maintenance and repair
# to clean
# presentation of your home
3. No hidden fees to sell your home
Brokerage fees are costs that are borne by the seller. After all, you hire the real estate agent to sell your home. The buyer of your house pays the transfer costs at the notary. At Harbourtown there are no additional costs in addition to the brokerage fees, such as for marketing, social media, photo presentations, etc.
4. Professional presentation, local and international
For an optimal presentation to sell your home, we have the best photographers in Bonaire create beautiful home presentations. You only have 1 chance for a good first impression and that starts with beautiful photos. We also use those photos for the presentation in our office window, but especially on our busy website. We also advertise a lot on Social Media. For many people, this is indispensable and therefore one of the most important tools for drawing attention to your home. If you have put your home up for sale at Harbourtown Real Estate, you will regularly come across it on Facebook or Instagram, for example. Our real estate agents know all too well the power of repetition to sell your home. We also work with international brokers who are focused on buying a second home in the Caribbean. Finally, we hear from customers that they come across us "everywhere". For example, we advertise on the radio with personally spoken commercials, in the cinema, along the road with billboards, at restaurants with whom we work with coasters or through our brochures. Brand awareness is and remains important when it comes to selling real estate.
5. Showing
Prior to a viewing it is always best if a house is neat and tidy. Your broker of Harbourtown Real Estate takes existing agreements into account as much as possible. For example, if we know that the house will be cleaned every Friday morning, we will schedule a viewing on Friday afternoon. We also try to cluster multiple appointments as much as possible, so that you don't get viewers in your home several times a week. This is also important if there is a tenant in your home. Finally, we always strive to provide short feedback to you as a seller after the viewing if you appreciate it.
6. Large network to sell your home quickly
There are many brokers, but it is important to choose a broker with a large network. A real estate agent needs to know who is looking, what they are looking for, when they are looking and what potential buyers are willing to pay. Real Estate is people's business. And very important: as your real estate agent, we are there for you. Our interest is to sell your home as quickly as possible, but at the highest price. Of course we advertise in our own broad network, but we also work together with other brokers. Both on Bonaire as worldwide. If another broker introduces a customer who is going to buy your home, we have cooperation agreements with several brokers. In that case there are no extra costs for you as a seller, we will then transfer part of our commission.
7. Tight negotiations
During the sale of your home, you always remain in control. If a bid is made, we will always communicate this to you and we will advise you on how to respond. But you as a seller always have the final word, after all it is about your home. You will therefore not easily get the feeling that we are your opponent. We are here precisely to assist you as a seller to sell your home. Of course, we try to do this in the best possible harmony in order for buyers and sellers to come to an agreement that is satisfactory to both parties.
8. Proper legal handling to sell your home
Once an offer is accepted, verbally or in writing, there is a contract of sale. From that moment on, your sales broker will take care of the entire process from drawing up the purchase agreement to the transfer at the notary. We also always check whether the deposit has been paid by the buyer. Did you know that if a house is built on leasehold land, you must have permission from the local government (OLB)? If you engage Harbourtown Real Estate as your real estate agent, we will always request that permission for you immediately. We also draw up the purchase agreement in such a way that you can dream of selling your home carefree and that you will not be held liable afterwards by an angry buyer.
9. We excel in after-sales service
In the Google reviewsour customers highly value us because of the after-sales and all the arrangement that come with it during and after selling real estate. Think of transferring your water and electricity connection, terminating internet and TV, key transfer, etc. We support you in this to relieve you as much as possible, wherever you are.
10. Integrity and representativeness
Selling a house is one of the most important moments in your life for many people. You want to do that with a reliable, experienced and representative broker. Harbourtown Real Estate is clearly not a one-hit wonder, the office has been around for over 3 decades and has a wealth of experience. We have a beautiful office in the center of Kralendijk with a meeting room where your privacy is guaranteed. We also always handle the protection of personal data with integrity and we meet the strict requirements set by the Financial Intelligence Unit and tax authorities.
Harbourtown Real Estate offers you a high level of service where respect, time and attention for the customer and above all love for the profession are central. Make the right choice to sell your home and call us or send an email to set up an appointment for an exploratory meeting at your home. That conversation will cost you absolutely nothing.
Your specialist in Real Estate!
Our real estate agent on Bonaire is happy to help you find your dream home or perhaps the right piece of land on which you can build your own villa. But we are also happy to assist you with the sale or rental of your home. Since 1989, Harbourtown Real Estate has been the place to be to help you realize your housing needs.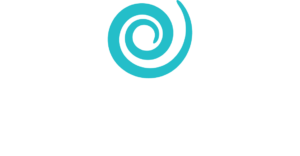 Kaya Sirena

Detached villa with 3 bedrooms and 2 bathrooms on freehold land near downtown Kralendijk and 0.4 mile (600 meter) from the ocean.

$399,000

Kaya Sirena

Price $ 479,000 + $ 38,320 (8% ABB/Sales tax) = $ 517,320 (no 5% turnover tax).

$479,000

79 Kaya Macario Sint Jago

A detached house on a large leasehold plot of 14,566 sq.ft (1,353 m2).

$349,000

83 Crown Terrace

 This architecturally designed villa has a distinctive appearance and blends exceptionally well with the landscape.

$1,290,000

Kaya Sirena

Detached villa with 3 bedrooms and 2 bathrooms on freehold land near downtown Kralendijk and 0.4 mile (600 meter) from the ocean.

$499,000

6 Crown Villas

Spacious plot with great oceanviews, 2nd line from the sea.

$750,000

25 Kaya Kuarts

This colourful villa is built on a double plot of freehold land in the popular Santa Barbara district.

$795,000

Bara di Carta

Generous plot of 3,86 sq.mile (25,732 m2) of freehold land located in Bara di Karta.

$325,000
Also read our other blogs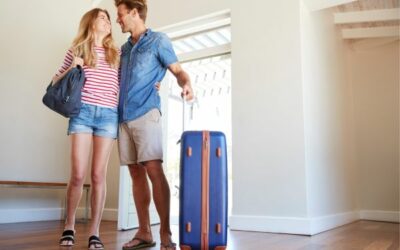 Vacation rental, or short-term rental, is not allowed everywhere on Bonaire. The Ruimtelijk Ontwikkelingsplan Bonaire...
read more
Kaya L.D. Gerharts 20, Kralendijk
Bonaire - Dutch Caribbean
Phone (Bonaire): +599 717 5539
Phone (Netherlands): +31 (0) 85 888 0508

Business hours: 8:30AM - 5:30PM
Closed on: Saturday and Sunday