Vacation rental, or short-term rental, is not allowed everywhere on Bonaire. The Ruimtelijk Ontwikkelingsplan Bonaire (Spatial Development Plan) states that this is only allowed in areas with the following zoning:
# Toeristisch
# Recreatie-Verblijfsrecreatie
# Gemengd-I
# Gemengd-IV
# Gemengd-VI
# Gemengd-Uit te werken I
# Centrum
Short stays (rentals up to 90 days) are not allowed in other zoning areas. To rent out a house for 3 months or longer is allowed basically anywhere on the island.
Where can I find this?
You can look this up in the Ruimtelijk Ontwikkelingsplan Bonaire (Spatial Development Plan), click here for the link. The zoning for each plot is indicated.
How does the map work?
On a phone or tablet, the map works easiest. By making a (reverse) pinch, you zoom in and out. With 1 finger you can move the map
With a PC, you can zoom in by using the scroll wheel on your mouse. As soon as you turn the wheel, it zooms in on the position where the cursor is.
Another option is to hold down the control key and then press + or -. When + the map zooms in, when – it zooms out. You can then use the arrow keys to move toward the plot you are looking for more information about.
How can I tell if vacation rental is allowed?
The map shows the different areas with different colors. When an area or plot is clicked, the destination of that area is shown.
To find out which parcel of land has which zoning, you need to click (or point to on phone/tablet) on that lot. A pop-up with information will appear, sometimes consisting of multiple tabs (click left/right). This says exactly what the zoning is for that area.
So for example, if it says "Woongebied-II," then vacation rental is not allowed because this zoning is not in the list where short stay is allowed. However, if it says "Gemengd-I," then vacation rental is allowed.
More interesting information appears in the pop-up, including:
# maximum building percentage
# maximum building height
# maximum gutter height
# a link to all the rules
Please note that the deed of delivery of a plot may still contain provisions that differ from the provisions of the OLB.
Why is vacation rental not allowed everywhere?
Because Bonaire has many tourists, the local government OLB (Openbaar Lichaam Bonaire) wants to regulate tourism somewhat. That is, they do not allow short-term rentals in residential areas. A post on the website Bonaire.nu explains it clearly: click here.
How is Harbourtown Real Estate handling this?
When selling homes, we always post on our website of the particular home for sale a pin with the zoning of the home we are selling. We have also described under basic information whether or not vacation rental is allowed.
Don't have the zoning plan link handy? Through the website of Harbourtown Real Estate, you can also use the link to the map to look up other information.
Vacation Rental Summary
Rental properties are allowed almost anywhere on Bonaire starting at 3 months. Vacation rental or short term rental is only allowed in certain areas designated in the Ruimtelijk Ontwikkelingsplan Bonaire (Spatial Development Plan) map. Renting for longer than 90 days is never a problem, but short-term rental is subject to rules.
Your specialist in Real Estate!
Our real estate agent on Bonaire is happy to help you find your dream home or perhaps the right piece of land on which you can build your own villa. But we are also happy to assist you with the sale or rental of your home. Since 1989, Harbourtown Real Estate has been the place to be to help you realize your housing needs.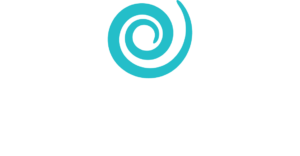 Kaya Sirena

Price $ 429,000 + $ 34,320 (8% ABB/Sales Tax) = $ 463.320 (no 5% turnover tax).Detached villa with 3 bedrooms and 2 bathrooms.

$463,320

2 Kaya Begonia

Very spacious house under construction, located at the beginning of Rincon.

$515,000

7 Kaya Turkesa

Small-scale resort with 6 rentable units in a beautiful location.

$1,070,000

2 Kaya Tambu

Commercial complex with 7 residential units, easy to expand to a minimum of 13 residential units.

$1,800,000

37 EEG Boulevard

Opposite Bachelors Beach and near the many dive sites, windsurf and kitesurf locations is the new holiday resort Bloozz Resort Bon

$265,000

20 Kaya LD Gerharts

Modern apartment in the heart of Kralendijk with sea views.

$777,000

8 Sabadeco Crown Park

Privately owned building lot of 9,042 sq.ft (840 m2), located on the cul-de-sac in the Sabadeco Crown Park neighborhood.

$197,400

7 Crown Park

Villa built in 2023 with 5 bedrooms, 4 bathrooms and a spacious swimming pool in the luxurious residential area of ​​Sabadeco.

$787,000
Also read our other blogs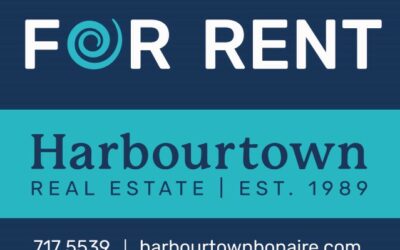 Want to rent out your home in Bonaire? But with a familiar and calm feeling? If so, Harbourtown Real Estate is happy...
read more
Kaya L.D. Gerharts 20, Kralendijk
Bonaire - Dutch Caribbean
Phone (Bonaire): +599 717 5539
Phone (Netherlands): +31 (0) 85 888 0508

Business hours: 8:30AM - 5:30PM
Closed on: Saturday and Sunday